How to make a planner bookmark (Video Tutorial)
The size of the bookmark will depend on the size of the planner you're using. I typically use 2" wide x 6" high.
If you want to add a cut line around the design, click on your tab and choose a color for the stroke (border of the shape). I typically use light grey.


Example of finished designs: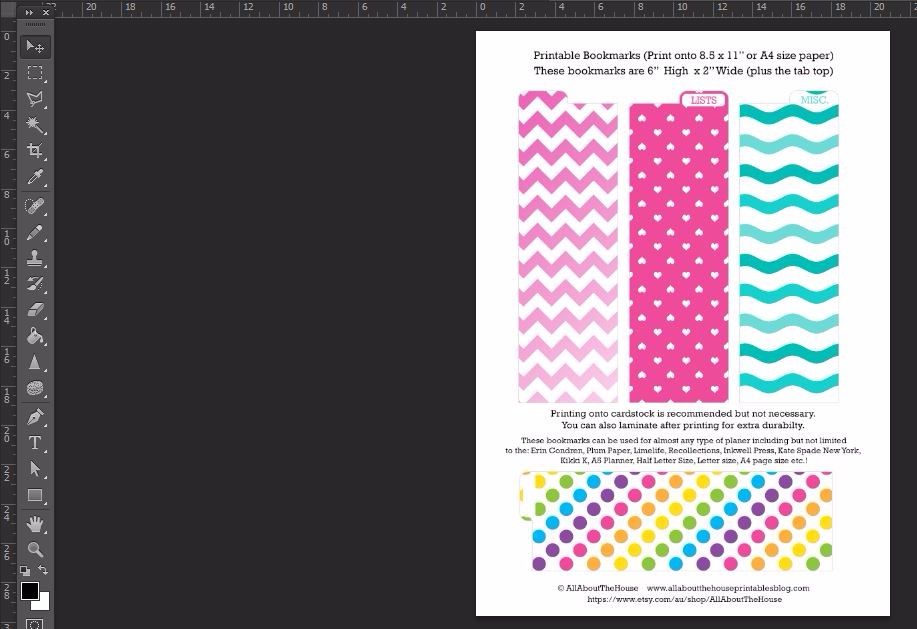 If you're interested in purchasing digital paper, it's available via my Etsy shop, PaperCravings. If you want to learn how to make your own seamless repeating patterns in Photoshop, you'll love my other ecourse: How to Make Patterns in Photoshop and Monetize your Designs
Complete and Continue