How to make a chore chart (video tutorial)
Scroll below the video for a finished example
Finished example: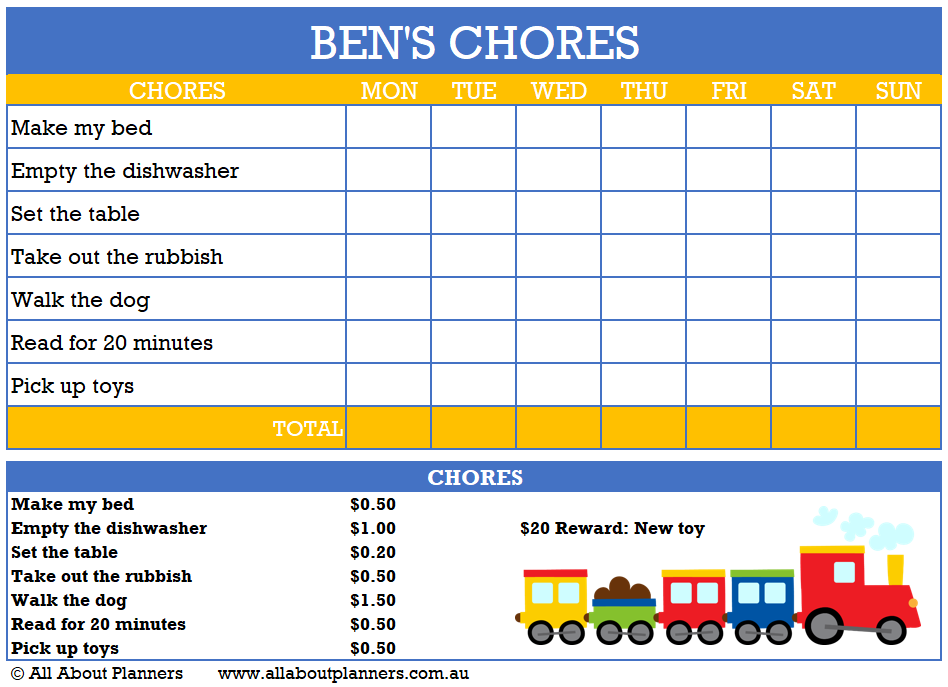 Design Tips:
You can start the chore chart on Sunday or Monday - it's up to you
Make sure you increase the row height so that it's big enough for stickers, your child to tick the box etc.
I recommend using no less than font size 16 for planning printables. For this chore chart, I used font size 24 for the main text and 48 for the title text
You can change colors by clicking the arrow beside the paint bucket icon. If you don't like those colors click 'More colors' and choose a custom color
Change the font size, style and color for the entire printable at the same time by clicking the triangle on the top left corner
You can add a list below the chore chart with the value of each chore like in the example
There are so many free fonts available these days, see this post from my blog for a tutorial on how to download fonts (and my favorite font websites)
If you want to add graphics / clipart / images go to insert > pictures and locate the file on your computer. There is plenty of cute and affordable clipart on Etsy
Weekly Habit Tracker
If you want to create a habit tracker for yourself you can do so with a few quick changes to the template we made in the tutorial:
Font style, size & color
You may wish to add shaded lines
If you're going to print and add to your planner, I'd decrease the row height
You could pre-fill the tracker with your routine tasks so you don't have to hand-write them after printing
You could add a goal and / or actual column
You can either print and tick off each day, or if you want to leave it saved on your computer, color the cells when you've completed the task using the paint bucket / fill color tool.
There are other tutorials in this ecourse where I show you how to make weekly & monthly habit tracker printables.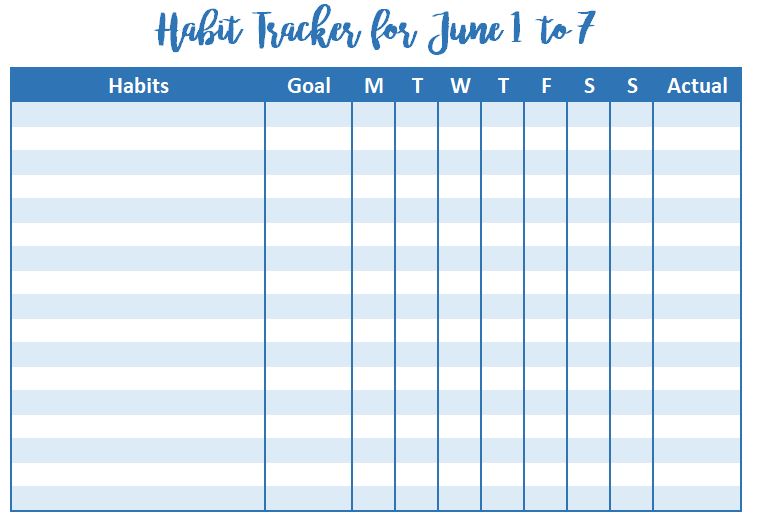 Printing the Chore Chart
I recommend printing using landscape page orientation
Be sure to check print preview to make sure nothing is cut off (go to file > print)
Most printers will add a thin white border on all sides so keep this in mind
You can remove the white border by selecting 'borderless' in your printer menu (note that cheap printers may not have this option) - see this post from my blog for helpful screenshots
You can change the page margins in the print menu or the page layout menu in Excel (see screenshot below)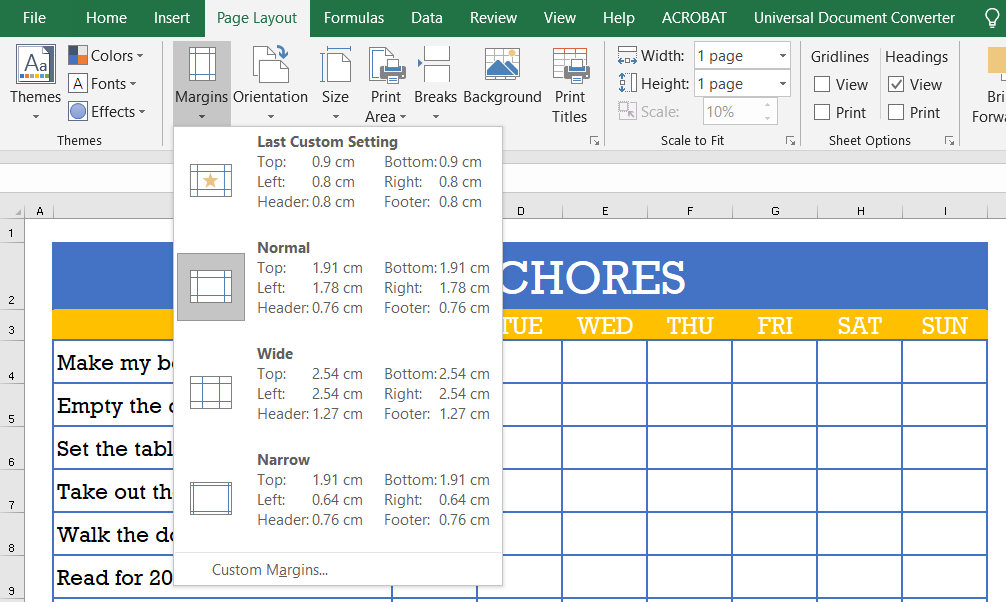 Complete and Continue