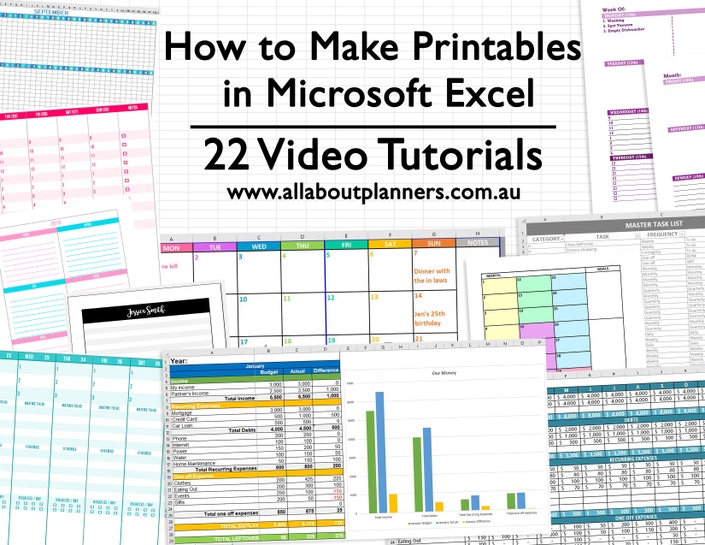 How to Make Printables in Microsoft Excel
Step by step video tutorials so you can design a planner that suits YOUR planning needs!
Enroll in Course
Learn how to quickly and easily make your own printables using software you already have on your computer: Microsoft Excel!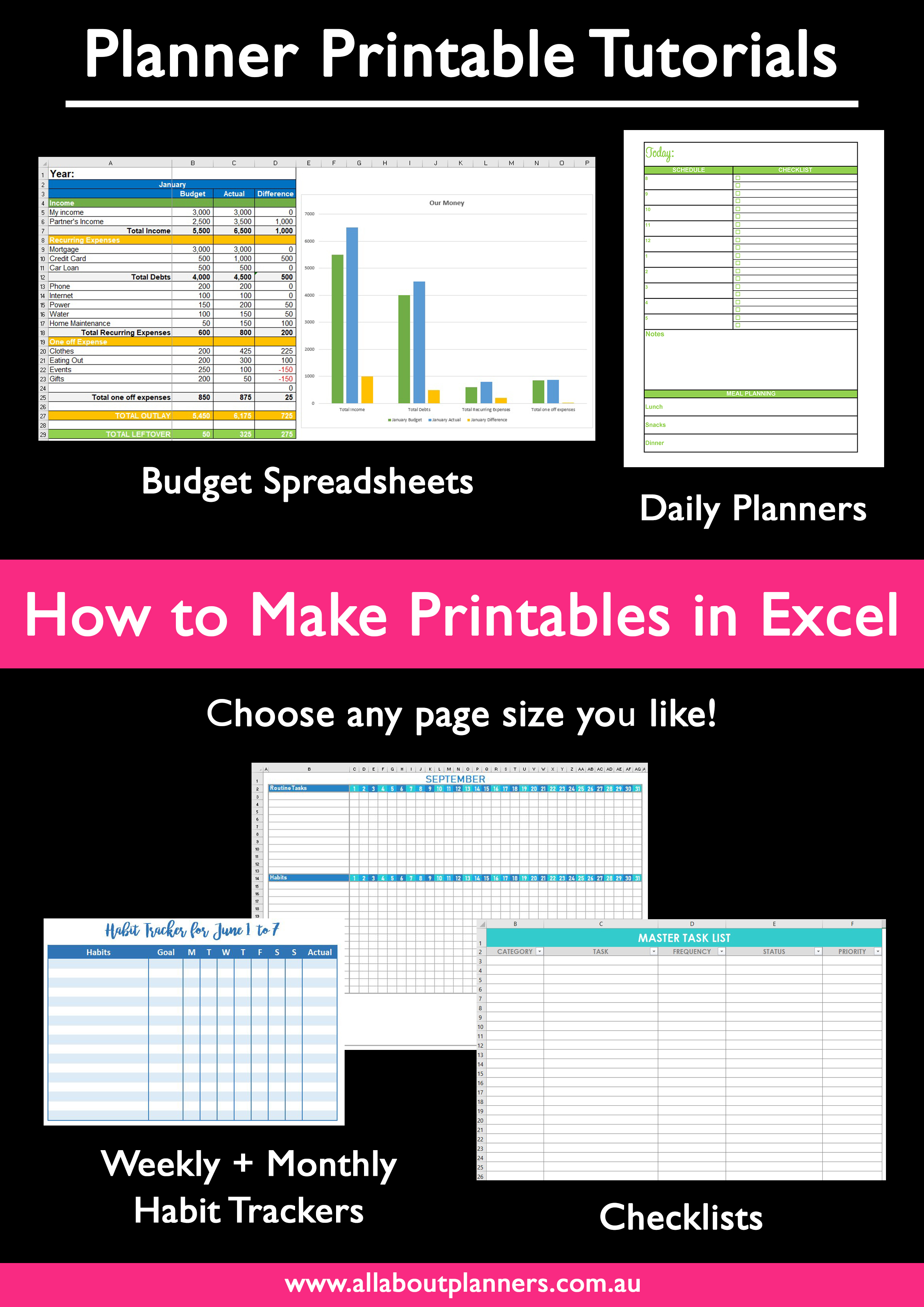 By the end of this course you'll be able to:
Create a planner printable in minutes

Create a complete planner from start to finish including daily planner, weekly planner, monthly calendars, to do checklist, important dates page, budget, bill due checklist etc.

You can create a planner that is exactly to your liking - you get to choose if the week starts on a Sunday or Monday!

How to use a template (which I teach how to make in the ecourse) to create more printables

Create planner printables at any size you like

Make budgeting spreadsheets which you can print, or keep saved on your computer
By the end of this course you'll have a skill you can use to make your own planners year after year.
Course Curriculum
Introduction to Microsoft Excel
Available in days
days after you enroll
Using Fonts
Available in days
days after you enroll
How to Choose Colors for Your Designs
Available in days
days after you enroll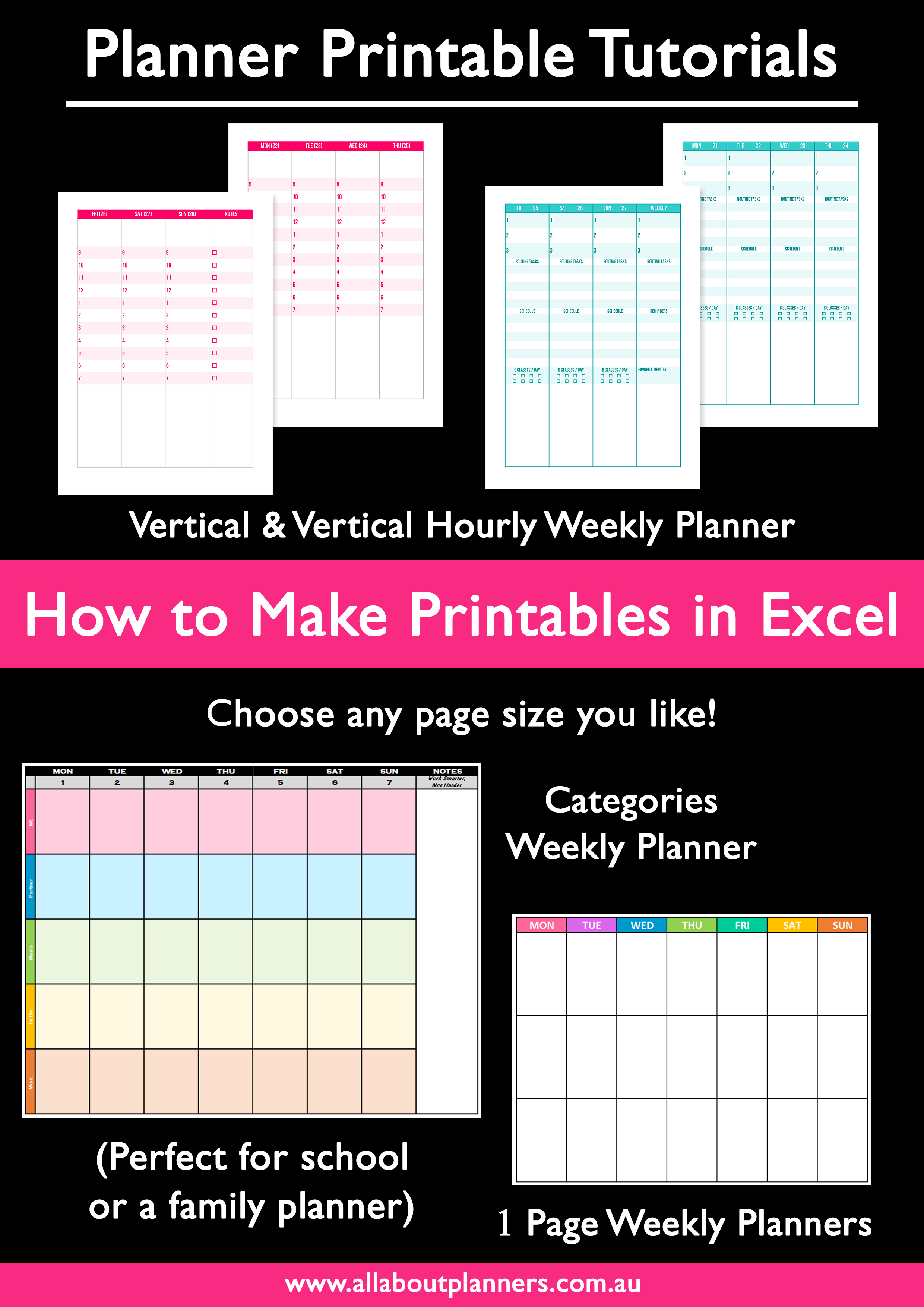 If you want to learn how to make printables, you're in the right place. For the past 9 years I've self-taught myself how to create all types of printables from printable planners, to planner stickers, to daily planners, weekly planners, monthly calendars, planner accessories such as bookmarks as well as home organizing printables, chore charts, planner covers, recipe binders and computer screensavers to name a few!
You can find my printables in my Etsy shop, All About Planners which has over 24,000 sales. I also blog about all things planning at http://allaboutplanners.com.au/

From the requests of my blog readers, I've put together this beginners' course to teach you how to get started making your own printables using common software: Microsoft Excel. No prior graphic design (or Microsoft Excel) experience is required.
Who this course is for:
Bloggers that want to learn how to make their own printables to offer as an opt-in for their readers

If you need a planner to organize a specific area of your life: college, direct sales, kids, money management, health, medical, cleaning, blog, business, family documents etc.

Anyone that is frustrated with not being able to find that exact planner they want

Anyone that wants to learn how to make their own planner printables

If you want to make budgeting spreadsheets and have Excel do the math for you!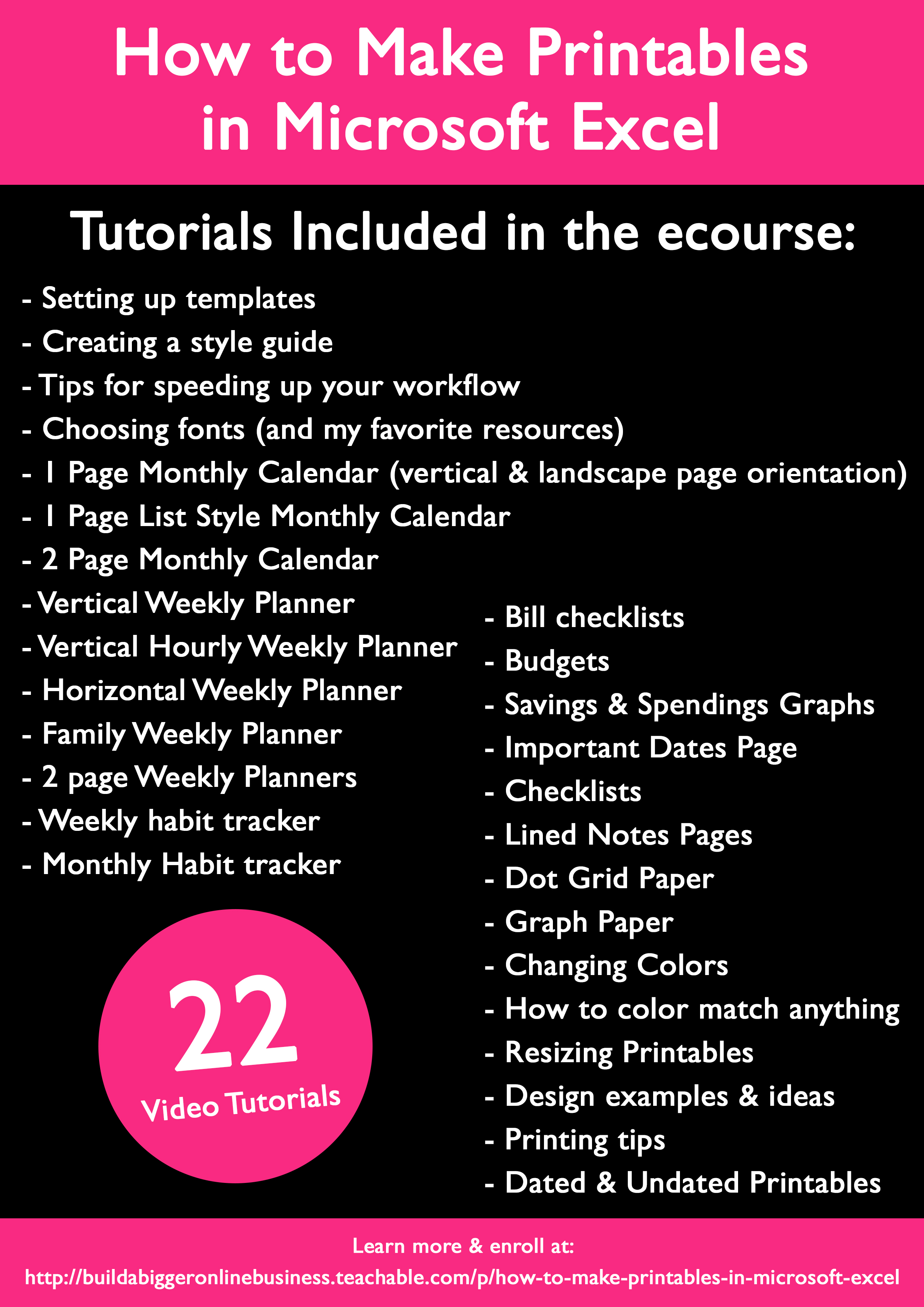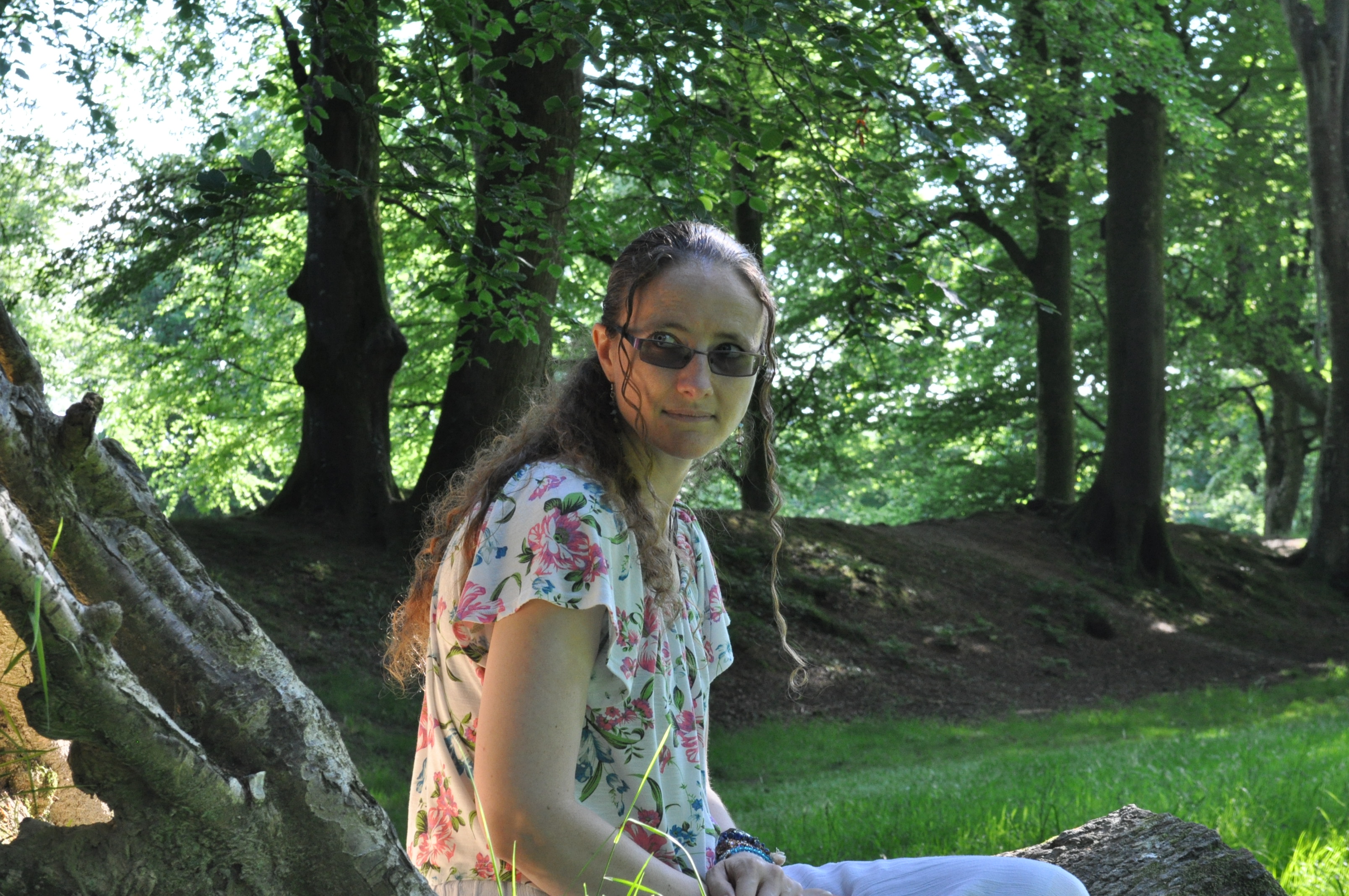 Feedback from a student enrolled in my other printables ecourse:
"This course is a must have for anyone wanting to make printables, I am in no way technical, and have avoided Photoshop in the past because of how difficult it looks! But Rachael breaks it down step by and shows you how easy a program it actually is. She provides all the information you need to navigate Photoshop and to create all types of printables and I think she probably should be charging a lot more for this course! Many thanks Rachael, you've made it possible for me to make beautiful printables for my readers!"
- Claire Saunders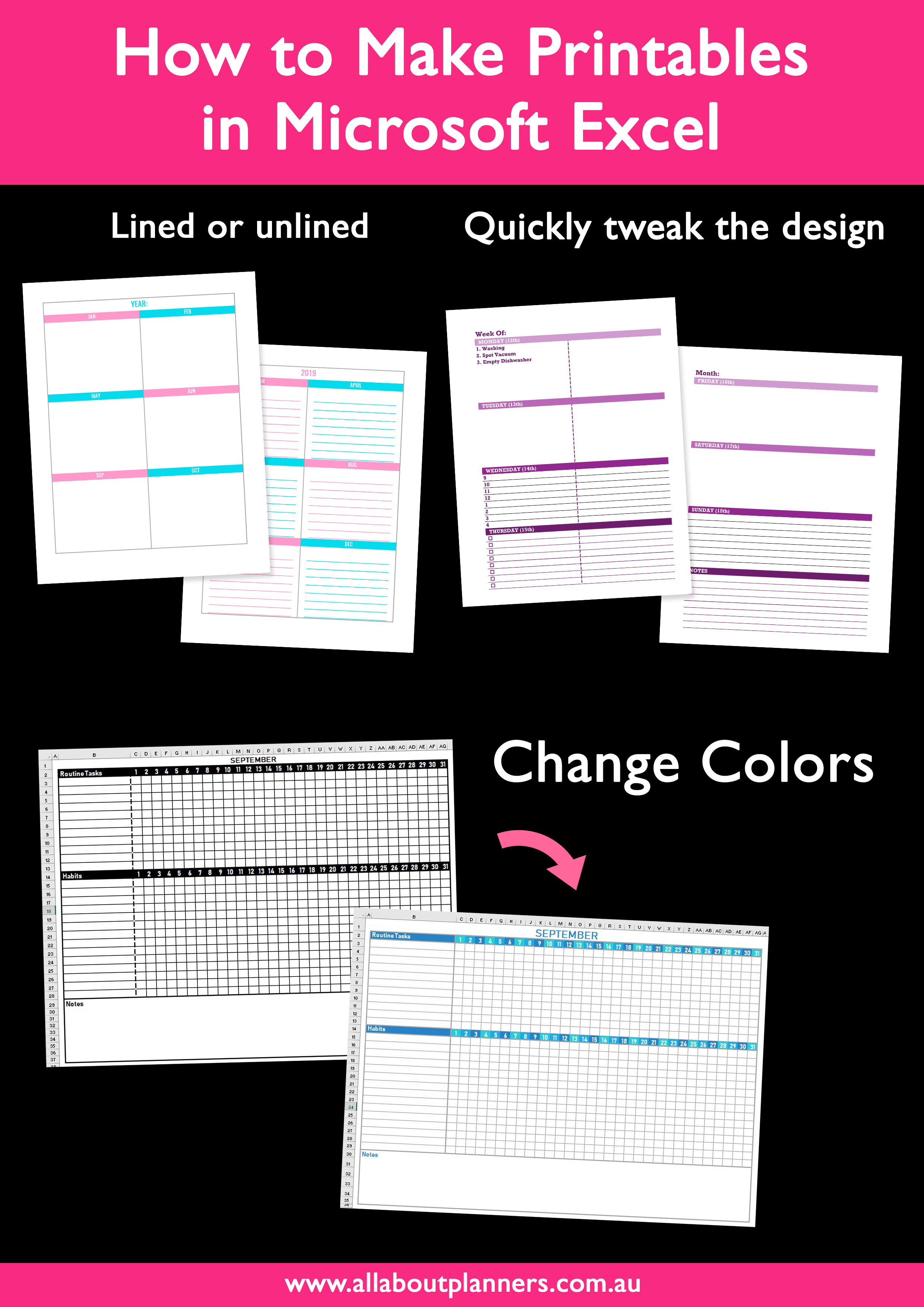 Frequently Asked Questions
When does the course start and finish?
This is a self-paced online course - you will receive immediate access to the entire ecourse after your enroll (even if you pay via a payment plan). If you enroll now, you can have your first printable created with an hour! You can access the course as many times as you want. You can pause, rewind and re-watch the tutorials as many times as you need.
How long do I have access to the course?
Lifetime access!
Software Requirements
The tutorials in this ecourse were made in Microsoft Excel version 2016. You will need Microsoft Excel. Earlier & later versions can be used - the menus may appear slightly different.. The tutorials will also work with WPS Office 2019 (which is like a free version of Excel): https://www.wps.com/ You can do some of the tutorials using Google Sheets https://www.google.com/sheets/about/ which is a free online tool. However, Google Sheets does not have the full capabilities of Microsoft Excel. There is a sample tutorial on how to make a monthly calendar using Google Sheets (scroll up to the 'curriculum' section of this webpage.
What if I am unhappy with the course?
Due to the digital nature of the ecourse, no refunds will be given under any circumstances - serious buyers only please. If you have any questions please contact me via
[email protected]
before purchasing and I will get back to you A.S.A.P (I usually reply to emails within 24hrs - note that I am located in Australia - when it is 10am in L.A. it is 3am here!)
I have a Macbook not a PC, Can I still take this course?
If you have a Mac you can use the online version of Microsoft Excel. See this tutorial for instructions: https://allaboutplanners.com.au/how-to-use-microsoft-programs-online-and-if-you-dont-have-a-pc-i-e-if-you-have-a-mac/
Some of the nice things people have to say about my printables: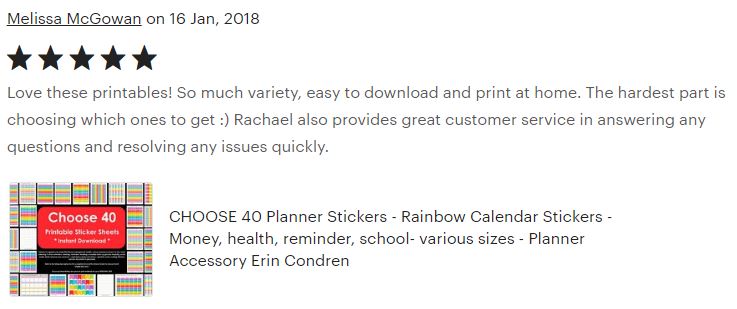 So if you're ready to make a planner that finally suits your needs or encourage readers to subscribe to your blog with a free printable, click the enroll button to get started!
You could have your first printable created less than an hour from now.