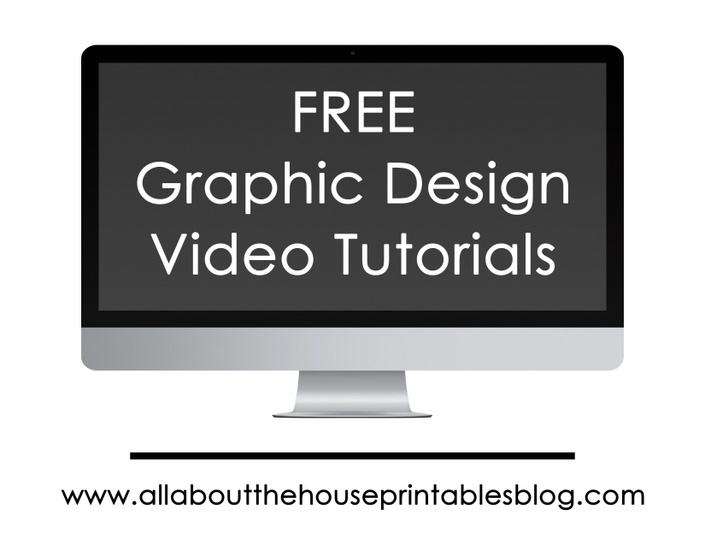 FREE Graphic Design Video Tutorials Library
FREE Step-by-step graphic design video tutorials
Click the enroll button to access the FREE graphic design video tutorials library!
Take a peek inside the library...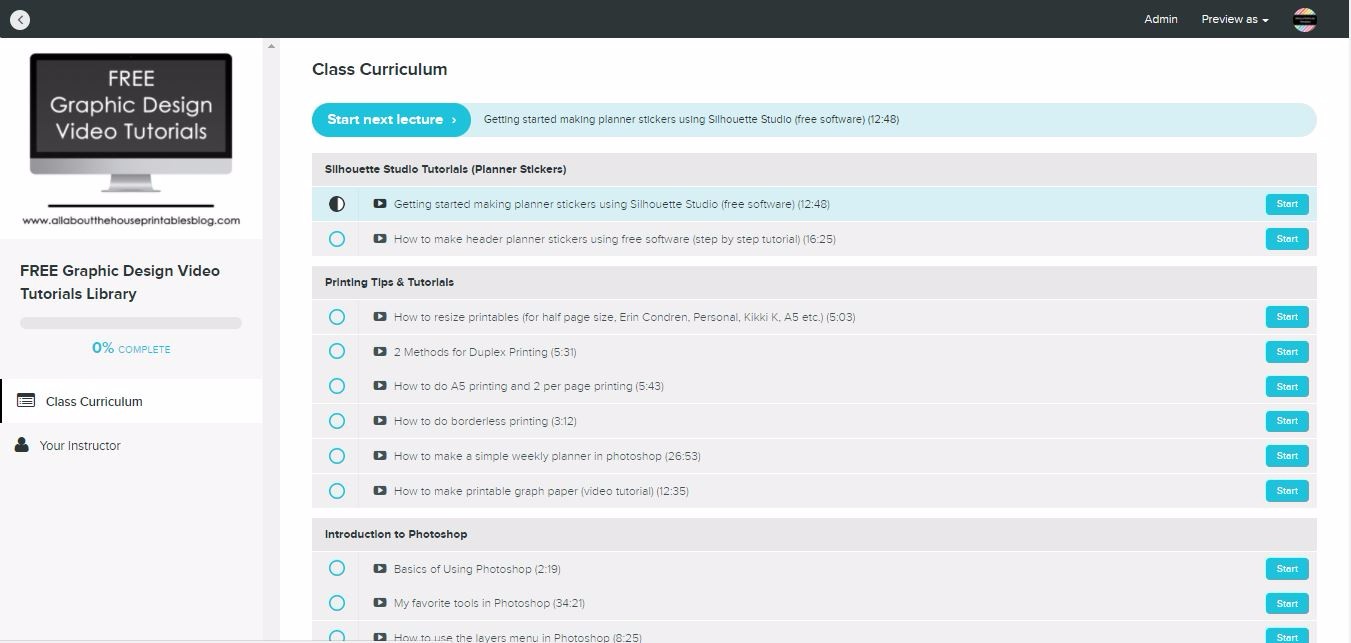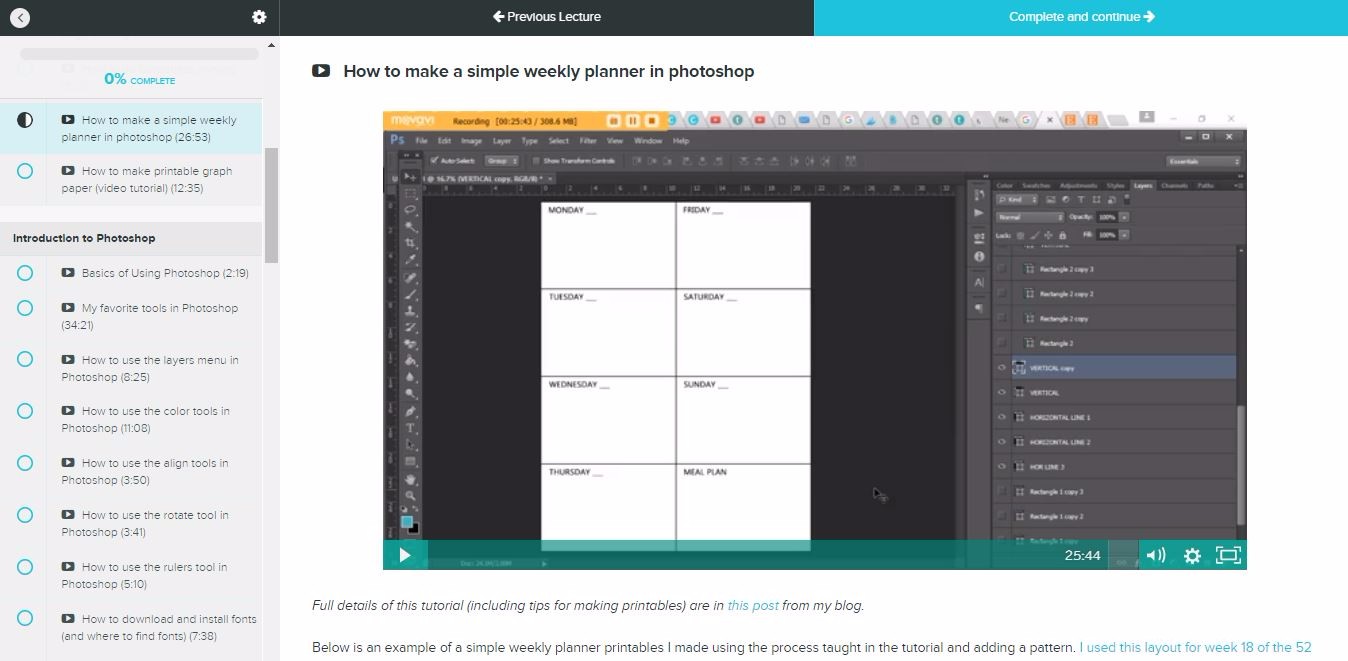 Frequently Asked Questions
How long do I have access to the tutorials?
You'll have access to all current and future video tutorials forever!
What is the cost?
Nothing - it's 100% FREE! :)
What software do I need?
The tutorials in this ecourse were made in Photoshop version CS6. You acknowledge that it is your responsibility to check what version of Photoshop you are using and that it is compatible with Photoshop CS6. There are FREE sample tutorials in the free graphic design video tutorials library http://buildabiggeronlinebusiness.teachable.com/courses/free-graphic-design-video-tutorials so you can see if your version of Photoshop is compatible. If you don't already own Photoshop, it costs only $9.99/month or you can download a free 30-day trial here: http://clkuk.tradedoubler.com/click?p(264300)a(2782432)g(22913526)url(https://creative.adobe.com/plans) (this is my affiliate link, if you choose to purchase Photoshop I'll receive a small commission for referring you, at no extra cost to you!)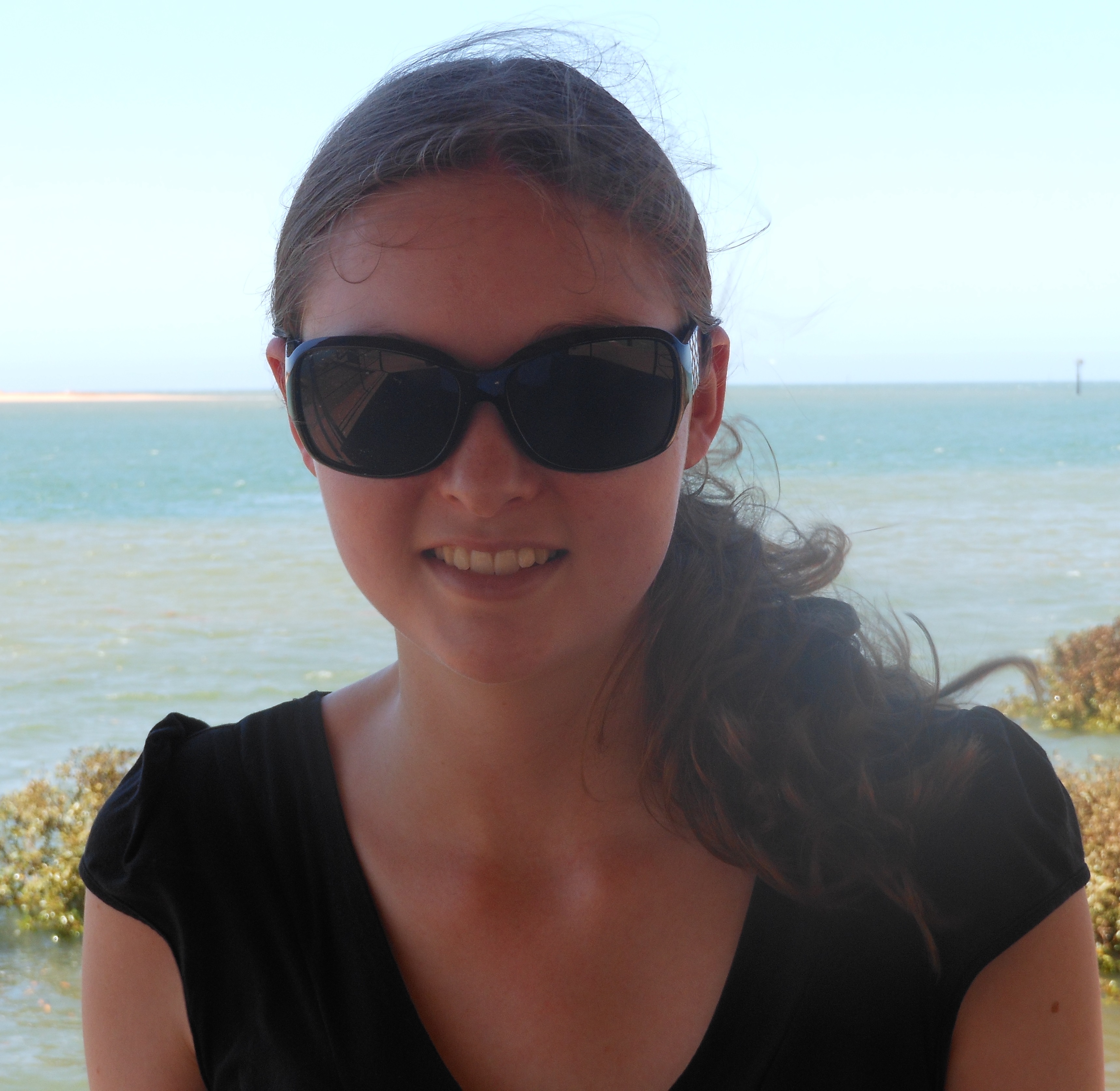 When you enroll you'll be add to my email list where you'll be informed when new graphic design tutorials are added, new posts are published on blog and gain access to the FREE printables library!